Excellent $1 Contemporary Romance + Women's Fiction Deal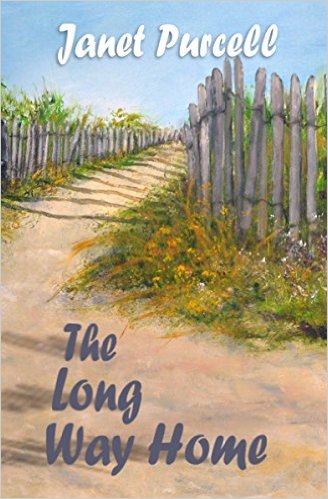 *The Long Way Home (Deal, Not Free) by Janet Purcell. Price: $0.99. Genre: Contemporary Romance Deal of the Day, Sponsor, Women's Fiction, Contemporary Women. Rated: 4.6 stars on 7 Reviews. 264 pages. ASIN: B00W58HG2K. Reviewers: This is the kind of novel that you get lost in and find that it is over too soon! Delicious! This book is a satisfying journey written by a gifted storyteller and a visual artist. Janet Purcell paints with words! The author also painted a fabulous cover for her novel! Heartwarming and charming! I enjoyed this story about love, loss and restitution very much!
Women's Fiction –
*Without My Consent by Vanessa de Largie. Price: Free. Genre: Authors, Women, Biographies & Memoirs. Rated: 5 stars on 5 Reviews. 60 pages. ASIN: B01B1SKS9C.
Teach And Grow Your Business: How To Create Multiple Streams of Income, Get More Clients, Work Less and Live More by Shanique Thompkins. Price: Free. Genre: Women & Business, Business & Money, Small Business & Entrepreneurship, Small Business. Rated: 4.8 stars on 5 Reviews. 43 pages. ASIN: B018UK7XLK.
Women's Fiction from Other Genres –
*The Awakening (Finding Love ~ The Outsider Series) (Repeat) by Lorhainne Eckhart. Price: Free. Genre: Contemporary Romance of the Day, Holidays, NY Times & USA Today Bestselling Author, Inspirational, Series, Westerns, Contemporary Women, New Adult & College. Rated: 4.2 stars on 96 Reviews. 157 pages. ASIN: B00AAS2JC4.
***A French Girl in New York (The French Girl Series Book 1) by Anna Adams, Maya Rock, Landry Laurie. Price: Free. Genre: Love & Romance, Royalty, Fairy Tales, Folk Tales & Myths, Girls & Women, Contemporary Women, Literature & Fiction, Women's Fiction. Rated: 4.4 stars on 200 Reviews. 363 pages. ASIN: B00ARPMIJE.
A Woman's Struggle – Memoirs –
Free Christian Memoirs – Deeply Personal Memoirs of One Woman's Struggles!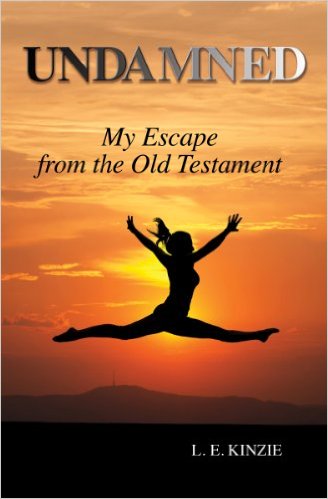 *Undamned: My Escape From the Old Testament by L E Kinzie. Price: Free. Genre: Christian Memoirs of the Day, Sponsor, Spirituality, Personal Transformation, Mental & Spiritual Healing. Rated: 4.9 stars on 33 Reviews. 197 pages. ASIN: B00I853SI0. Reviewers like it: An afternoon read that I couldn't put down! This book is a true treasure! What a beautifully written journey from bondage to freedom! I am so happy with this find! A wonderful read that made me look inside my soul and awakened spirituality that was not lost, but was at a distance and just seemed beyond my grasp. Honestly, I think it is a book you can enjoy even if you are not religious!
Memoirs you can enjoy whether or not you're religious.
Women Sleuths –
Excellent Free *** Mystery of the Day! + Free *** Cozy Mystery from Kindle All Star Author!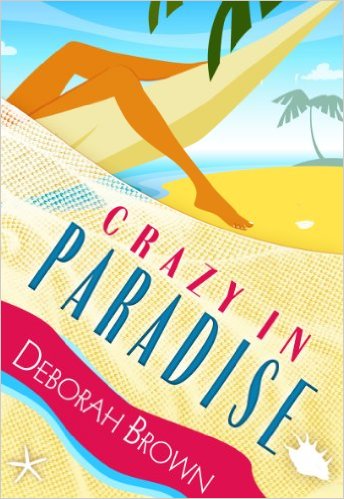 ***Crazy in Paradise (Paradise Florida Keys Mystery Series Book 1) by Deborah Brown. Price: Free. Genre: Mystery of the Day, Sponsor, Suspense, Humor, Family Saga, Women Sleuths. Rated: 4.2 stars on 864 Reviews. 304 pages. ASIN: B0059AJ8V8. Reviewers love it: I absolutely loved this book! What an enjoyable way to spend a day on the beach! Full of delightfully oddball characters honed from a fertile imagination! Suspense, romance and humor all rolled into one, making a fast read! Deborah writes like a pro! A fun, light relaxing read that keeps you laughing and crying until the end! Crazy in Paradise is just that, crazy and fun! I will definitely check out other books from this author!
***Murder in the Pearl District (Cedar Bay Cozy Mystery Series Book 5) by Dianne Harman. Price: Free. Genre: Cozy Mystery of the Day, Sponsor, Culinary Mystery, Women Sleuths, Dogs. Rated: 4.4 stars on 130 Reviews. 179 pages. ASIN: B00WBPTMLA. Reviewers love it: You're in for a treat with this book! A wonderful read for a lazy weekend! If you are looking for a good, clean Mystery, this is the book for you. It is light and enjoyable! So easy to read and so captivating! Enthralling, just like all of the books by Dianne Harman! I love this series and would recommend it to any fan of Cozy Mysteries! Pick 'em all up before they become a 'hit' Netflix Series!